Palestinian Information Center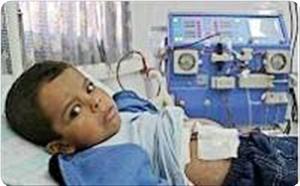 March 13, 2008

GAZA, (PIC)-- The international Palestinian campaign to break Gaza siege appealed to the international community to intervene to save hundreds of Palestinian patients who are at risk of dying because of the Israeli suffocating siege imposed on Gaza more than nine months ago.

Dr. Eyad Al-Seraj, the head of the campaign, stated that the Israeli siege is an unjust mass punishment and affected economic, social, educational and health sectors, adding that Gaza hospitals suffer an acute shortage of all kinds of medical supplies especially medicines and appliances.

In another context, the Palestinian scholars league called on Wednesday on the Islamic nation's scholars to respond to the Jewish rabbis' twisted religious edicts which called for killing Palestinian activists who are defending the Aqsa Mosque against Judaization schemes.

In a press statement received by the PIC, the league stated that the Jewish rabbis' invitation represents a kind of development in the Zionist culture, as the call for murder found a place in the religious Jewish books by rabbis inciting and planning for crimes.

::
Article nr. 41973 sent on 13-mar-2008 18:23 ECT
www.uruknet.info?p=41973

Link: www.palestine-info.co.uk/en/default.aspx?xyz=U6Qq7k%2bcOd87MDI46m9rUxJEpMO%2bi1s
7ulFuXoXAs25dq4hzbe6Y1RJ1q2q9Dh93uTgDu%2bcIsJOeWcrI58Fby3rKz5VF60
WVsQdvl3mSiGV0DnFwSJBh2u5Y25uHRClJ1PnWJw%2fQ7rM%3d